22nd January 2021
Microsoft Triple Gold Partner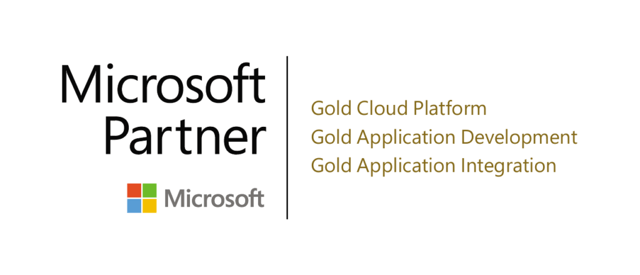 We are incredibly pleased to announce that we have obtained another Gold Partner accreditation with Microsoft. Today we have added Application Integration to our existing Gold in Cloud Platform and Application Development.
Over the past 18 months, we have significantly grown our cloud practice, undertaking strategic cloud transformation projects for many clients including the University of Nottingham and Gridserve.
As well as continuing our track record of developing mission-critical applications for clients such as Heathrow and our work with Surfers Against Sewage received a high commendation in the Digital Innovation of the Year category at the Third sector awards.
Microsoft has a policy of strictly assessing all of their partners, and several criteria have to be fulfilled before any certification is awarded. Microsoft maintains its reputation as the leader in IT solutions and software by expecting the highest standard of performance from their partners.
Gold Partners are recognised as providing best in class solutions to their clients and are among Microsoft's most highly accredited independent technical service providers. We are proud to have met these high standards.
We continue to work very closely with Microsoft co-delivering projects, with customers across the world. Many thanks to the Partner Team at Microsoft for their continued support. We look forward to working closely in 2021.