18th December 2019
As 2019 draws to a close it's time to reflect on another exciting and rewarding year that has seen us grow our team, establish new partnerships and lay the foundation for an exciting 2020 and beyond.
New Clients
The trend this year has very much been towards app modernisation and cloud transformation as organisations seek to leverage the growing maturity and power of the Cloud; in particular Platform as a Service (PaaS). We've seen this reflected in both the development of existing partnerships and the onboarding of some exciting new clients into the Dootrix family.
Two exciting new names that we are working with are the University of Nottingham and Gridserve. Both organisations are going through major cloud transformation programmes and we're delighted to be helping to lead them on that journey.
Partnership Growth
Long-standing customers such as Confused.com are exploring the power of PaaS to modernise their mobile apps. Making use of advanced new functionality enabled by complex and previously out of reach technology through cloud services, helping them to increase the value they're able to deliver for their customers.
And then we have our relationship with Heathrow that continues to grow with our status as Trusted Partners. We have a number of different workstreams ongoing including one that is part of this new PaaS trend. As cloud adoption grows so does the dependence on a new breed of enterprise architect that understands the PaaS landscape and is able to put the governance in place to manage the increase in OpEx exposure. Our Architectural Owner service enables organisations to own their own infrastructure and confidence in the governance required to onboard and facilitate multiple 3rd parties working in their ecosystem. The opportunity to speak on stage at Microsoft's Future Decoded event with Heathrow's Andy Isenmen about our journey together was a real privilege and highlight of 2019.
As a direct Microsoft Cloud Solution Provider (CSP) we're helping organisations at all stages of their cloud transformation journey. I'm really excited about where this capability will take us in the next year.
New People
The team has grown and evolved both in Manchester and on the South Coast. Our technology and design teams continue to expand and mature. We also have two notable additions to our Customer Success team. Ben Hearnshaw joined us from Microsoft to head up our Strategic Alliances and Sam Nicholson is leading our Cloud Transformation engagements, enabling our customers with all the benefits of working with a direct CSP.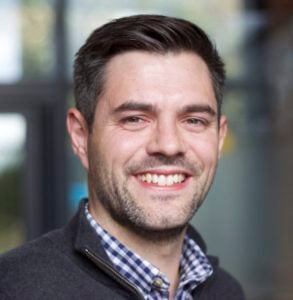 We're award-winning
This year has also seen us receive recognition from our peers and the wider industry. Our fantastic client Surfers Against Sewage picked up Leisure and Tourism App of the Year at the UK App Awards and we were delighted to have been awarded UK App Agency of the Year.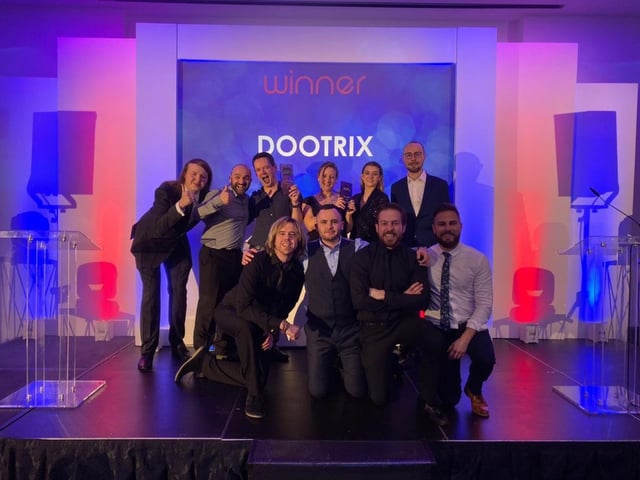 But even more important than this was the personal achievements of some of our team. Professionally with new accreditations and certifications as well as personally as we entered a team in the Great South Run, many of whom were only doing couch to 5k a few short months beforehand. Fantastic achievement.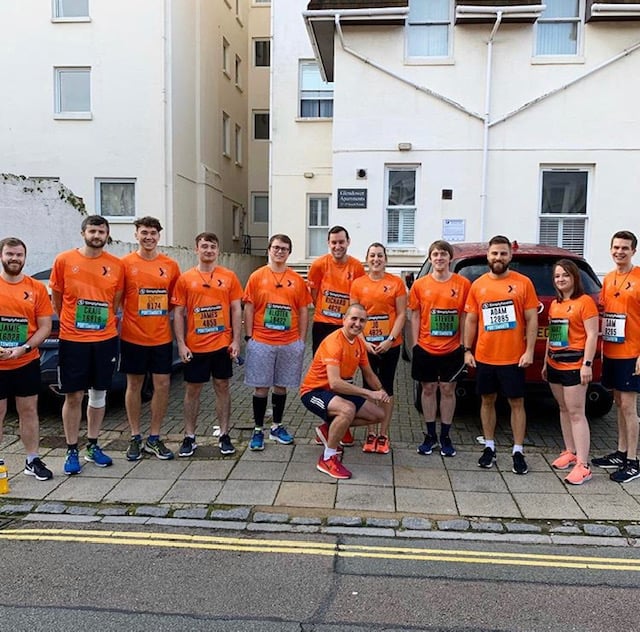 Here's to 2020
2019 has been a year of growth and change. The groundwork is laid for an exciting year in 2020 and I am very much looking forward to the good that we can do together.

[video width="1080" height="1080" mp4="https://dootrix.com/wp-content/uploads/2019/12/Christmas-Instagram.mp4" loop="true" autoplay="true"][/video]
Merry Christmas and a happy new year from all of us at Dootrix!