Context
What is the right way to engineer communications within your business? In many businesses, effective and timely communication drives the success of operations. Having the right information at your fingertips drives better decision making and effective management of issues; it can also have a positive impact on your customer and commercial metrics.
So for Heathrow, Europe's busiest airport, effective communication is imperative to the success of their operations. A dynamic team of 75,000 staff including managers and maintenance are employed to keep Heathrow running smoothly, servicing over 78 million passengers last year.
Empowering communication
Heathrow's new incident reporting app allows staff to receive notifications straight to their mobile devices. Meaning the right teams, in the right places, know exactly what they need to do at all times.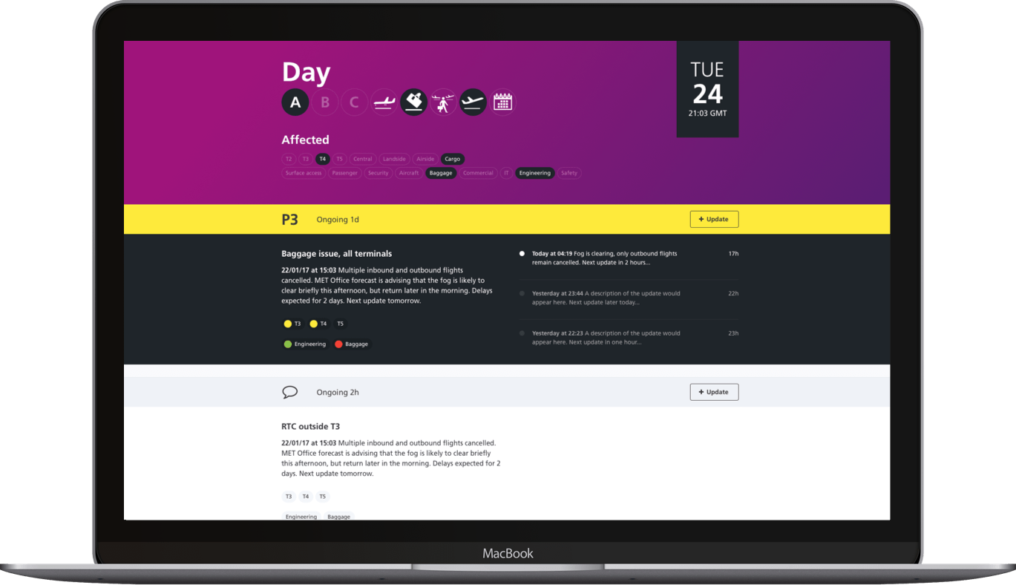 Lightening Reactions
The UI has been designed to allow major incidents to have prominence on the screen by using colour. Users can now interact and update incidents with just a few taps, allowing them to react quickly and inform others effectively.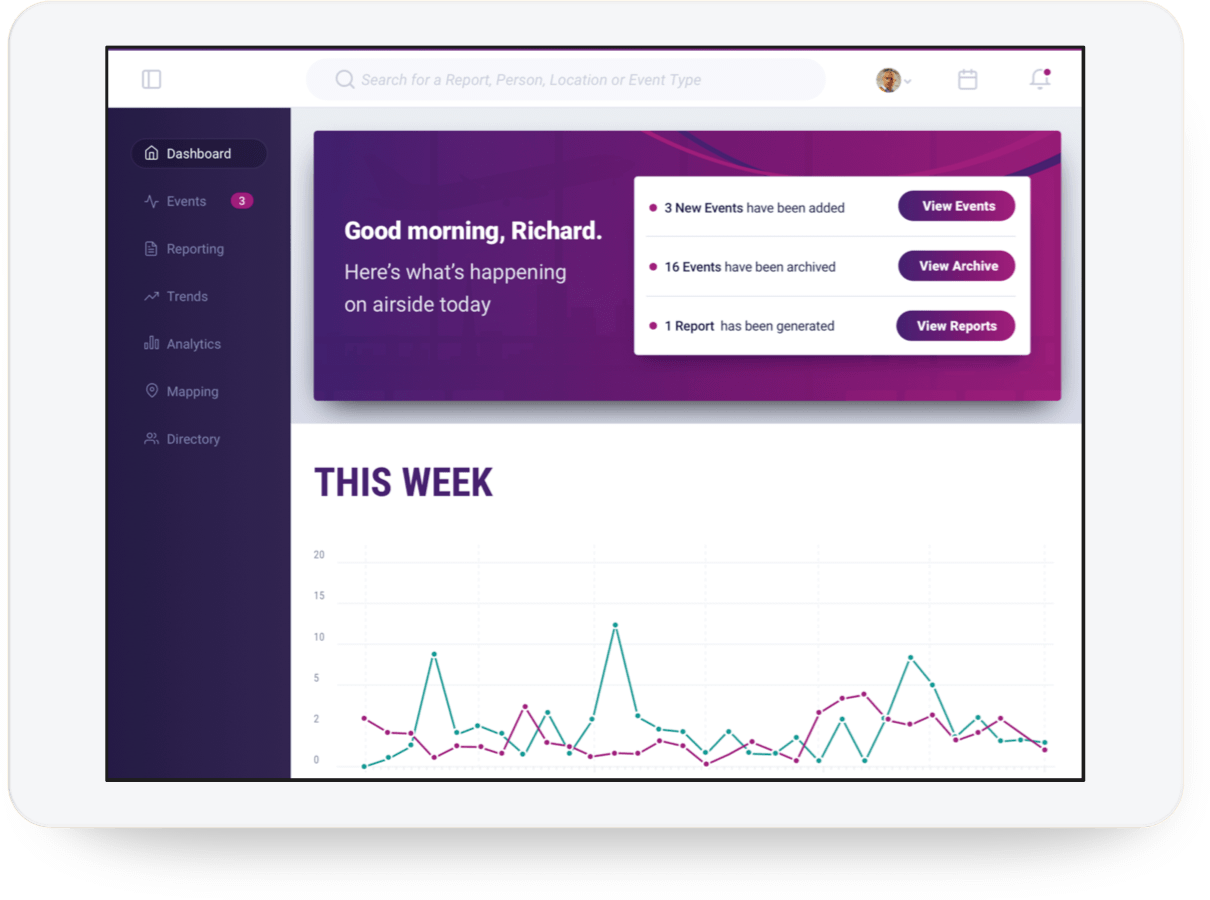 Keeping information flowing
Essential information and reporting now flow easily in both directions. Incidents can instantly be reported by people onsite and relevant notifications or alerts are automatically sent out to the right responders, in the right place, at the right time.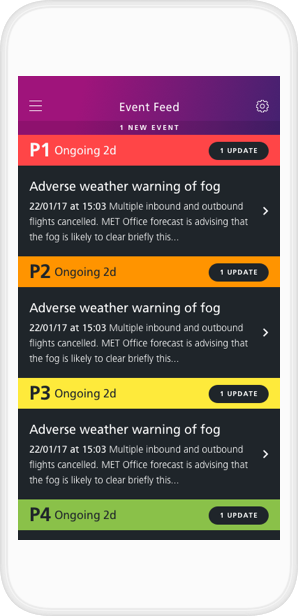 Informing future direction
High-level users have the ability to have an entire end to end picture, allowing them to analyse data over time to inform future decisions, staffing levels, maintenance requirements and even policy changes.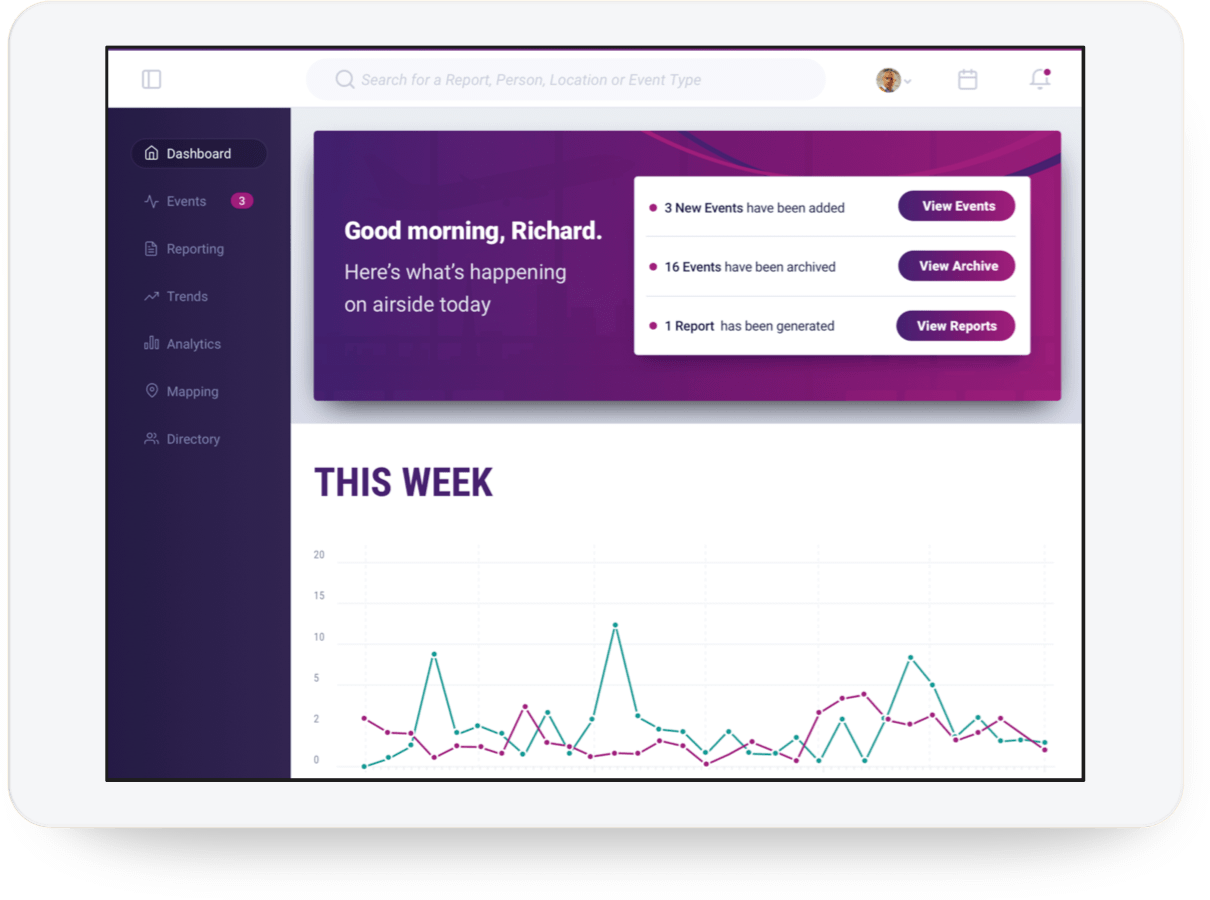 Outcomes
The Path to Success
Moving away from an SMS based broadcast system, to inbound and outbound in-app messaging, decreased telecoms costs by almost 50% and radically improved operational efficiency. Since the release of our app, Heathrow has continued their track record of success, announcing their busiest half in 2018 and increasing revenue by 2.3% to £1,405 million.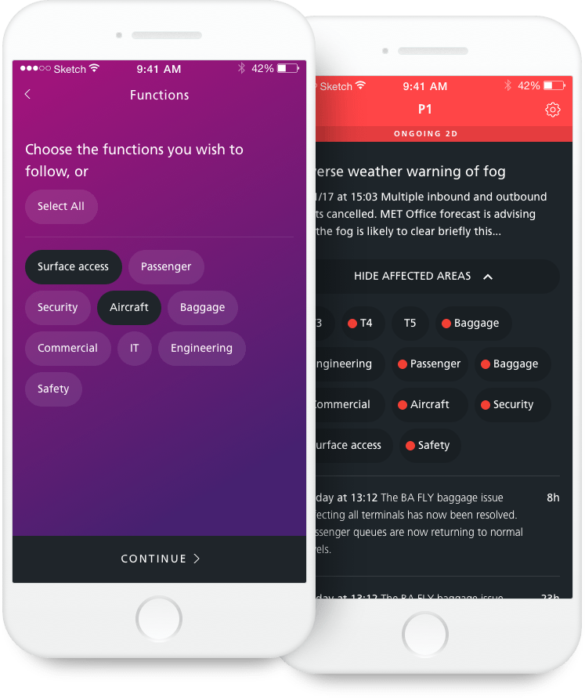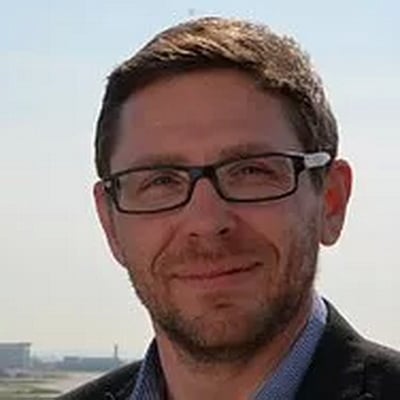 "Our partnership with Dootrix enables us to deliver some really cool stuff. If you want to build the best products you have to start with the partnerships which is exactly what we've done."
Andrew Isenman
HEAD OF INNOVATION FOR HEATHROW
Transferable Benefits
Our work has transformed the way in which large teams work together at Heathrow, we believe this could be a game-changer for hundreds of companies, transport hubs, venues and complex industrial sites.
With teams working at major sporting grounds, conferences, festivals and public events every week, the need to have a cost-effective, accurate and reliable way to manage large audiences is essential.