15th October 2019
As it's Breast Cancer Awareness month, I decided to look into the apps out there that provide support, guidance and information for those affected by breast cancer. Everyone has been touched by cancer someway in their lives and support is out there even in the form of a mobile app. This cause is important to me as cancer has affected my life in a variety of ways, from family to friends and understanding the importance of screenings and self-checking for me.
I decided to ask our team and research the outstanding apps available to form a collection for anyone looking for advice, direction or just a helping hand through their experience, whatever that may be.
So here it is the apps we love at Dootrix #BreastCancerAwareness special edition:
Becca- The Breast Cancer App
Becca says "we know the need for support doesn't end when the treatment does"
This app is your pocket guide to moving forward following your treatment. Breast Cancer Now developed the Becca app to empower and equip people for life beyond breast cancer treatment. With easy-to-use flashcards, this app gives information, support and inspiration to anyone struggling to find their 'new normal' following diagnosis.
https://youtu.be/OdqdvUnlOTw
Becca gives daily information and support from bloggers, specialists and trusted online sources to help you live well after treatment. The tips that are given through this application range from health and food to exercise and what is now normal for you, helping you adapt to life after treatment by giving you access to relevant and trustworthy advice directly for your mobile.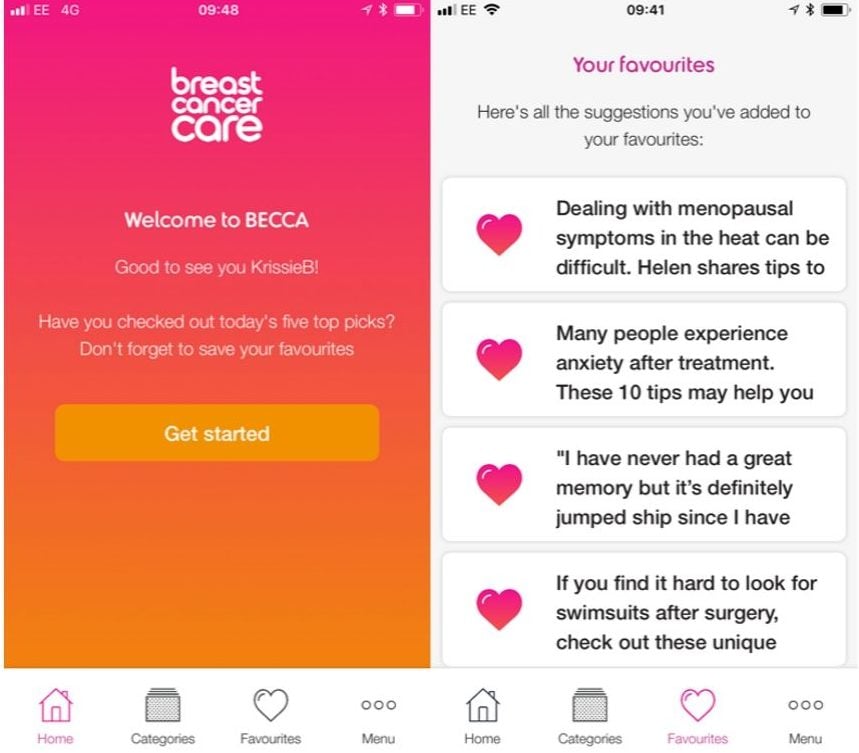 Check Yourself
Early diagnosis can be extremely important when it comes to breast cancer, which is why Keep a Breast Foundation developed the Check Yourself mobile app.
This brilliant app helps it's users make their own routine for breast self-checking and inform them about the correct way to self-examine. Users can set monthly reminders, learn how to massage and familiarize with their own breasts and even get notifications with tips, lowering the risk of breast cancer.
Keep a Breast Foundation says establishing your own 'normal' is an important step in knowing your body and this app makes that easy, referring to it as "the ultimate self-check tool". This app allows women and men to build healthy, long-life relationships with their bodies. Some of the features in the app consist of; step-by-step self-check instructions, automatic reminders and breast health information.
Breast Cancer Healthline
The Breast Cancer Healthline app was designed to remind people recently diagnosed, going through treatment or in remission that they are not alone during their journey. The app is a support hub that includes one-to-one chats and guide lead group discussions. Topics in these groups are based around treatment, lifestyle, career, relationships, new diagnosis and living with stage 4.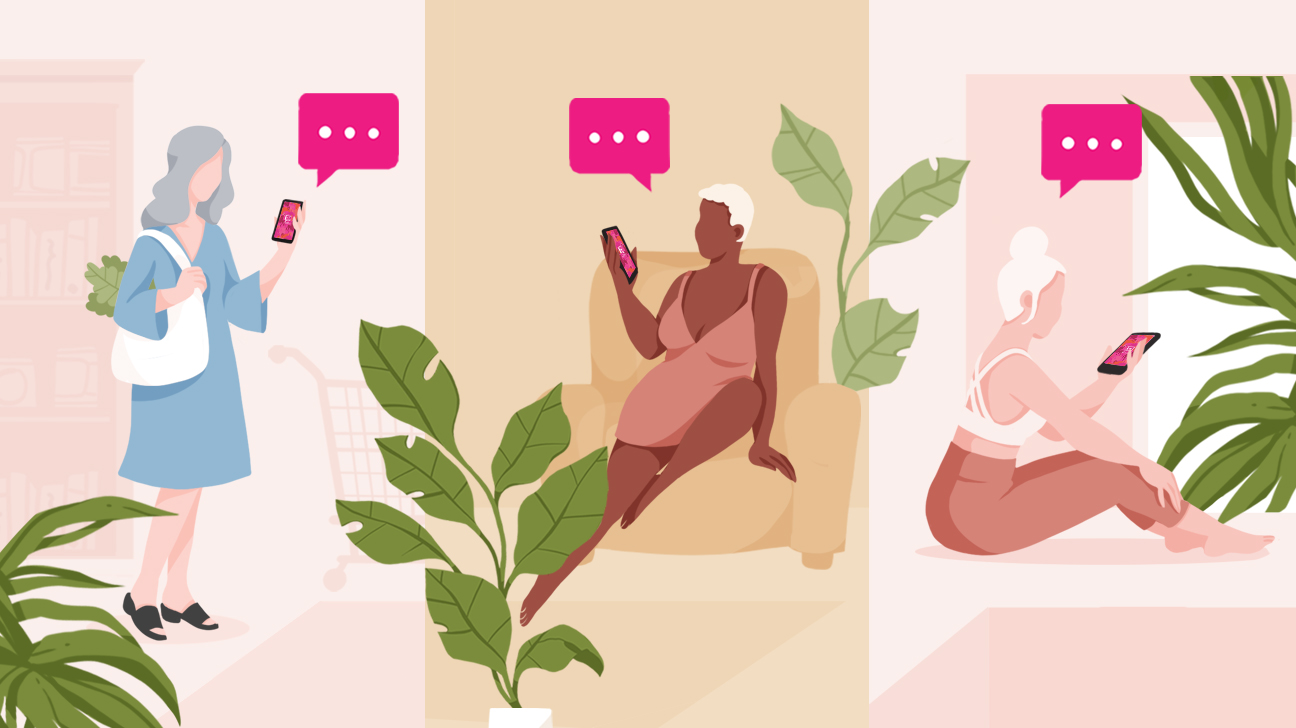 The app's goal is to provide help, hope and community as having connections with people who are experiencing exactly what you are can be irreplaceable. The app matches you with others based on treatment, stage of cancer, and personal interests, so that you can share experiences, bounce ideas off of each other, and express your thoughts and feelings with someone who understands firsthand.
My Possible Self
Not only is it important to take care of yourself physically during and after treatment but self-care and wellbeing is a massive thing to take into consideration. Learn how to think differently and develop new ways to deal with thoughts, feelings and behaviours.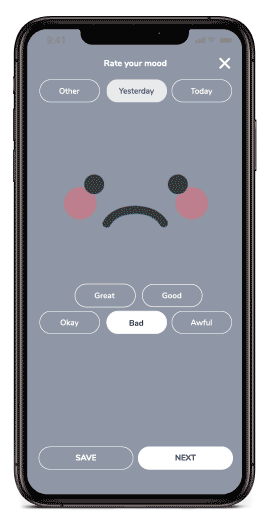 The My Possible Self app allows you to track your mood and give you a plan on how to improve this. Once you have completed your free self-assessment, the app will recommend a self-help module for you. Not only can you focus on improving your mood and outlook during your cancer journey but it can benefit anything else in your everyday life to relieve some of that pressure and stress.
This app will teach you coping mechanisms to handle situations life may throw your way. The features include a mood tracker, to keep an eye on how you feel day to day, look back in time to see how you have been feeling to pick up behaviour patterns and allows you to understand yourself better.
We hope you have enjoyed seeing the apps we love for #BreastCancerAwareness month and have possibly found an app that could support or benefit you.
If you would like to donate, here are a few brilliant and innovative breast cancer awareness charities: