20th January 2020
…and why you should take the time to actually read them.
We have compiled a list of 10 must-read books for every Head of Innovation. Our recommendations contain examples of plans, proven insights and guidance to help you be remarkable. Each of these books has a unique approach or technique that you can tailor to your needs.
1. 'Profit First' by Mike Michalowicz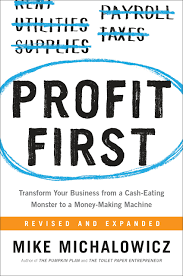 Author of cult classics The Pumpkin Plan and The Toilet Paper Entrepreneur offers a counterintuitive cash management solution that will help small businesses break out of the doom spiral and achieve instant profitability. This book by Mike Michalowicz gives a simple approach to the transformation of your business based on profit and the way you view it. It shows exactly how much profit a team or company has made and will give you the right information to justify an increased budget, proving the value of the work you and your team produce. The book contains 2 concepts; the first, Primacy: detailing the way humans naturally value the first thing on a list more than those below it, and the second being Parkinson's law: "work expands to fit the time available to completion".
Profit First by Mike Michalowicz
2. 'Good to Great' by Jim Collins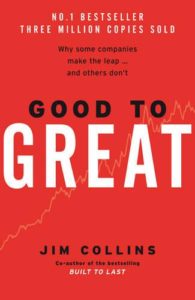 If you are thinking about bulking out your innovation team, this book is for you. Good to Great is based on Jim Collin's five-year research project that good to great can and does happen and is filled to the brim with the evidence and insights that he found. This management book is full of vital ideas and is widely regarded as one of the most important business books ever written. It explores the best way to build a consistently great company by looking at the great ones around us and identifying what makes them tick. The main concept is to make sure everyone on your team is an A-player and had the right skills and attitude to pull together.
3. The Innovators Dilemma by Clayton M. Christensen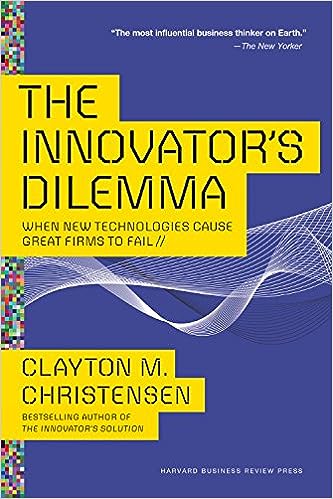 The Innovators Dilemma is an innovation classic and might be one of the most profound and useful business books about the subject. The work from this book has even been cited by some of the worlds best-known thought leaders, from Steve Jobs to Malcom Gladwell. Christensen explains why most companies miss out on new waves of innovation and offer's successes and failures to provide a guide and a set of rules for capitalising on disruptive innovation. The book goes into examples from other companies and delves into the difference between sustainable and disruptive innovation.
The Innovators Dilemma by Clayton M. Christensen
4. Innovation and Entrepreneurship by Peter Drucker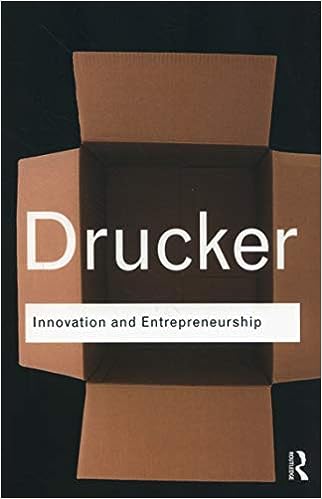 This book is a powerful, mould-breaking attack on the management orthodoxy and is seen as one of Docker's most important publications. Chock full of brilliant insights on the daily practice of innovation, case studies and tips and tricks it is well worth reading for small or large organisations. Ducker is seen as the top management thinker of his time and has had a huge impact on the way we see management today. Innovation and Entrepreneurship offers an excellent overview of some of his main ideas.
Innovation and Entrepreneurship by Peter Docker
5. The Art of Innovation by Tom Kelley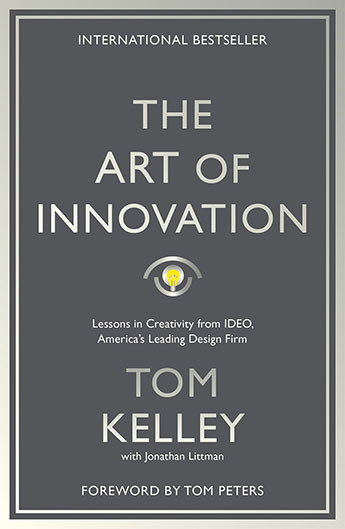 Tom Kelley reveals the secrets from his very own successful and imaginative company by using real-life examples and applications as to how a fresh take on things can result in better services and products. All businesses want to be more creative in their thinking, products and processes and these key concepts are broken down and explained as to how you can practically do so for start-ups and established organisations. Not only all this but Kelley provides an insiders view on how innovation works and why it is a necessity for any business.
The Art of Innovation by Tom Kelley
6. The Ten Faces of Innovation by Tom Kelley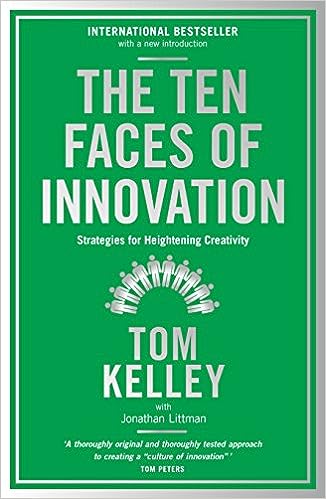 The best selling author of 'The Art of Innovation' reveals the strategies that he uses to engage original thinking and overcome people trying to stifle creativity. This book explains how to plan for, quantify and coach innovation within your company and capture the way to nurture this culture. Throughout, it covers ten personas which people can play in an organisation to encourage new ideas while offering an effective counter to naysayers. Ranging from 'the anthropologist' and 'the hurdler' to 'the experience architect' and 'the cross-pollinator', they are all illustrated with real corporate examples and will help you transform the way you work, and show those around you how to do the same.
The Ten Faces of Innovation by Tom Kelley
7. Creative Construction by Gary Pisano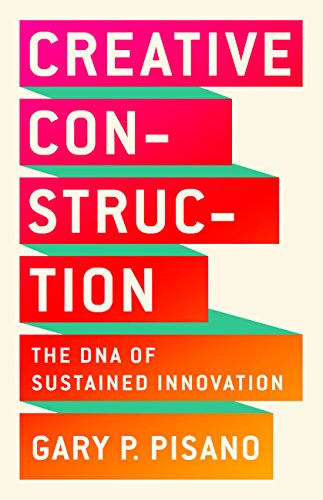 In this deeply informative book, Gary Pisano describes how large enterprises can succeed at transformative innovation by "systematically creating an innovation strategy, designing an innovation system and building an innovation culture". It is described as a useful manual for fostering a sustainable culture of change and Pisano's remarkable research with big companies provides new thinking and explaining the simple fact that large companies are different.
Create Construction by Gary Pisano
8. Seeing Around Corners by Rita Mcgrath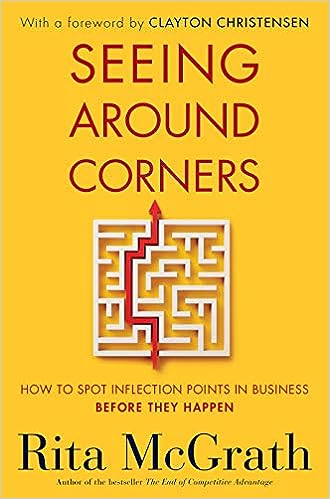 Rita McGrath is a Columbia business school professor and corporate consultant that has written this hands-on guide to anticipate, understand and capitalise on the inflection points shaping the marketplace. Armed with the right strategies and tools, smart businesses can see these inflection points coming and use them to gain a competitive advantage. The innovative guide to seeing inflection points before they happen allows you to learn how to harness these disruptive influences to give your company a strategic step ahead of the game.
Seeing around corners by Rita McGrath
9. Thinkertoys by Michael Michalko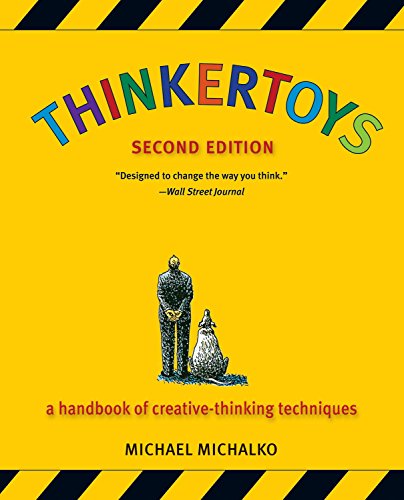 This revised and expanded edition by creativity expert Michael Michalko reveals life-changing tools that will help you think like a genius. The book is full of fun techniques to boost creative thinking with hints, tricks, tales and puzzles for the ideal ideation or brainstorm sessions. Through fun and thought-provoking exercises, you'll learn how to create original ideas that will improve your personal and business life and open your mind to innovative solutions to every day or not-so-everyday problems.
ThinkerToys by Michael Michalko
10. The Innovation Managers Handbook Volume 1 & 2 by Steve Glaveski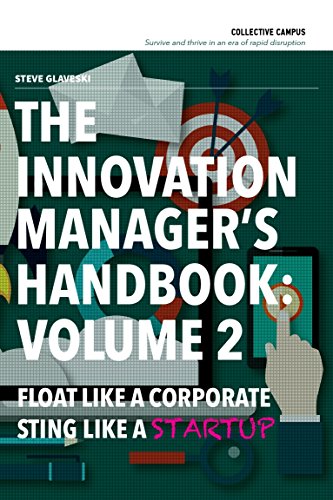 Treat these as your innovation toolkits from serial entrepreneur Steve Glaveski, who has drawn on insights derived from working on the corporate innovation initiatives of large companies. Volume 1 is a collection of practical case studies and anecdotes that cover everything from the why and the how of innovation to changing company culture. The book includes guides and instantly actionable tips backed up by in-depth research and the latest and greatest in innovation theory. Volume 2 outlines the mindsets, methods and tools required to successfully explore new business models and disruptive innovation in an era of rapid change.
The Innovation Managers Handbooks by Steve Glaveski
Bonus book!
The CIO's Guide to Mobile Apps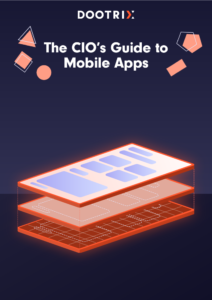 Our bonus book this month is The CIO's Guide to Mobile Apps, our free eBook.
In this eBook, we explore 5 essential pillars to create a best in class mobile app. We combine insights and best practices gathered from thought leadership, expert interviews and our work with clients such as Heathrow, Confused.com and Surfers Against Sewage to summarise what makes an outstanding mobile app.
Click here to download for free!
Keep an eye out for more posts like this and #Dootrixbookclub on our social channels for updates and for you to tell us your recommendations.