Context
How do you enable a national workforce to consistently deliver effective and high-quality services? In many businesses, operational excellence drives the success of the organisation. Having powerful tools to effectively manage people and process is a must for you to be the best you can be.
So for Clancy Docwra, one of the leading suppliers of essential services that keep the UK running; providing a broad range of expertise across multiple sectors from water to civil engineering, harnessing the power of technology to improve their operations was a key ambition.
Creating a single customer view
Clancy Docwra's new app focuses on simplifying operations with a simplified cloud-based, company work-flow tool containing all geographical and operational data in one unified app, allowing for faster responses between management and teams on site.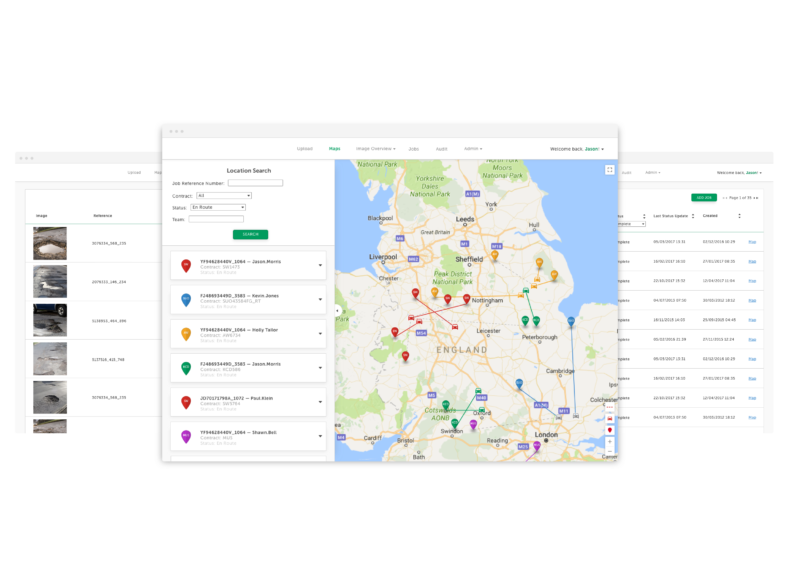 Managing Operations
The app includes a job flow management dashboard allowing Clancy Docwra to keep track of large teams and ongoing jobs in an easy to understand format designed to keep all aspects in one place.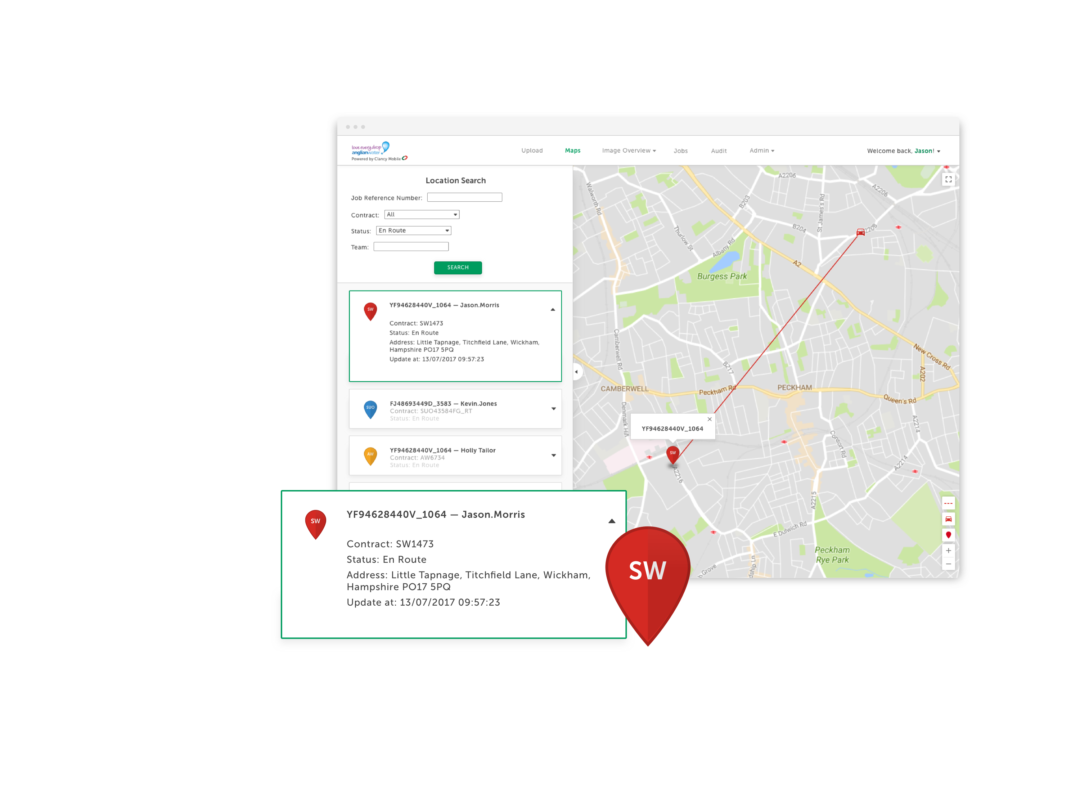 Designed to drive effectiveness
We worked closely with multiple teams at Clancy Docwra to define the key features and goals for the redesign of their existing Client Portal and presented them with an aspirational set of design ideas that conveyed a modernised and efficient version of the website.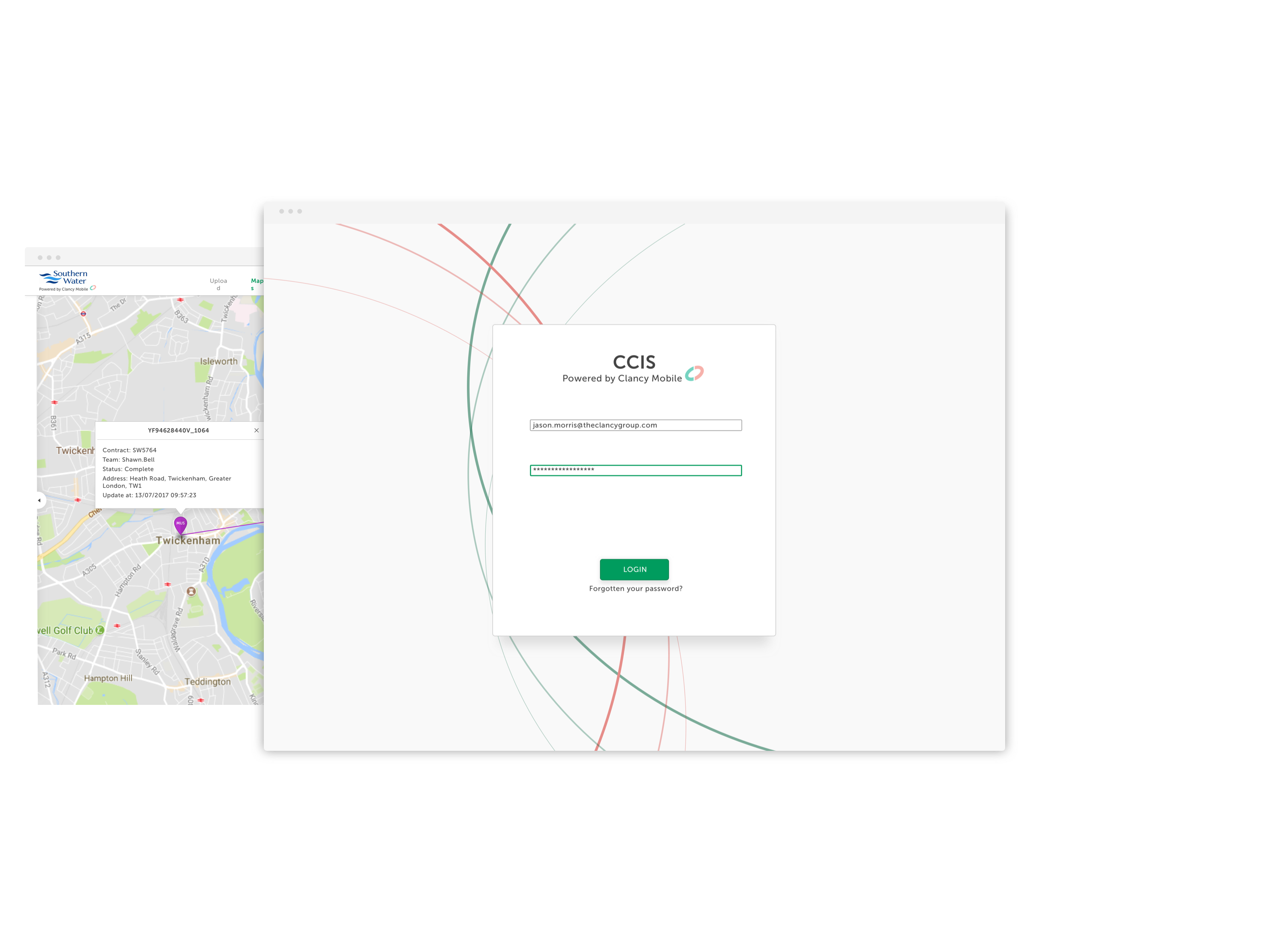 Creating the portal
With the user types carved out and the sitemap approved we began to iterate through a number of low fidelity designs to refine the features of the new client portal. This process allowed us to build a simple, working prototype in a short period of time that solved the problems Clancy Docwra were facing.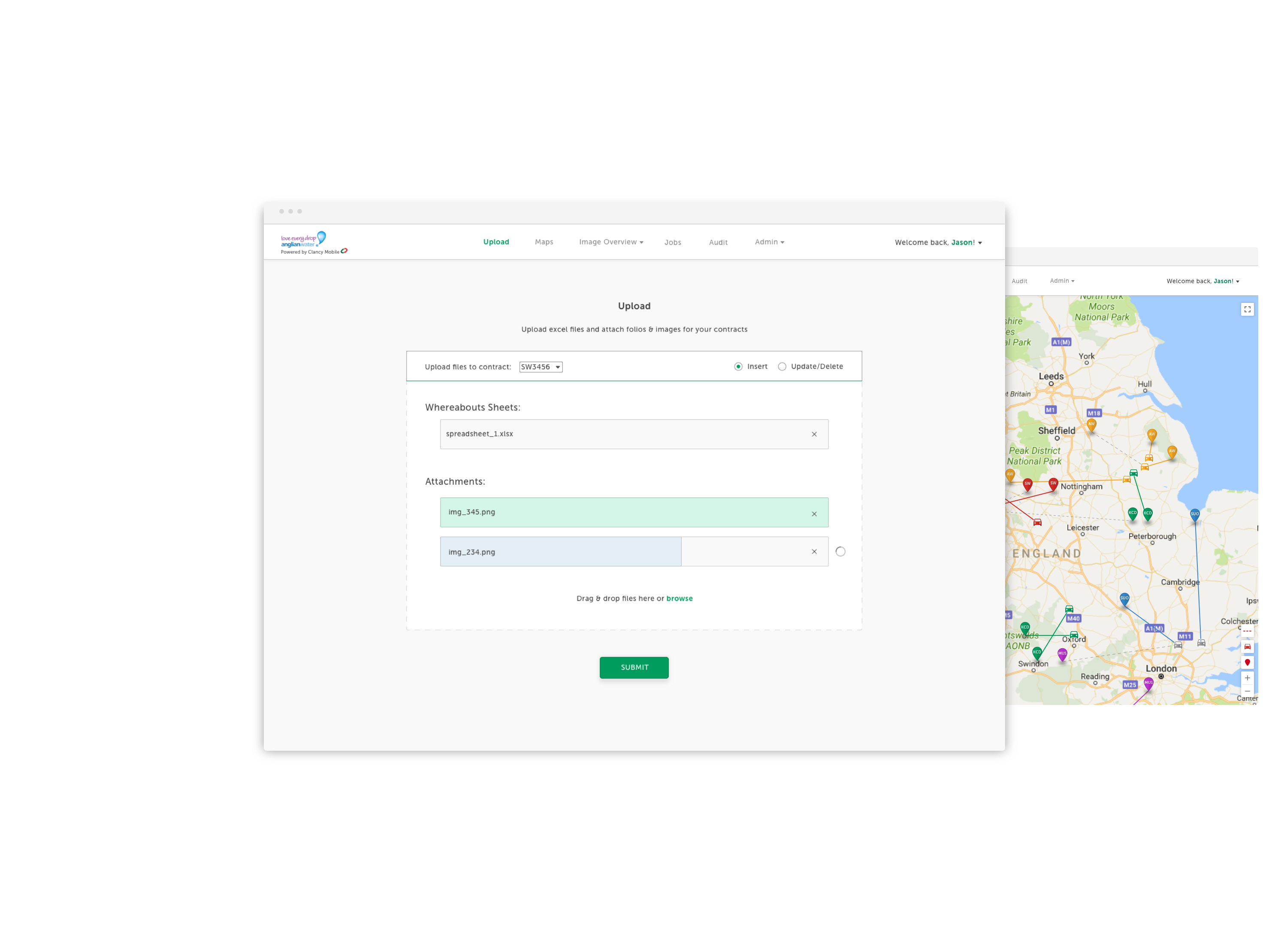 Outcomes
A vision for the future
The app has had a real impact on Clancy Docwra's business. Not only were we able to unlock capacity and reduce costs the app drives operational consistency and compliance. Our strategic partnership with Clancy Docwra is an integral part of their success and achieving their 2020 vision: "to be the most trusted provider of essential services that keep the UK running".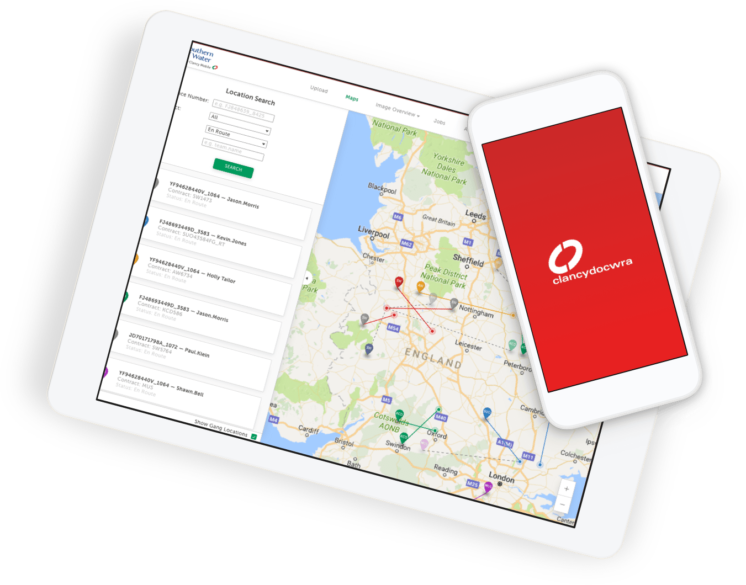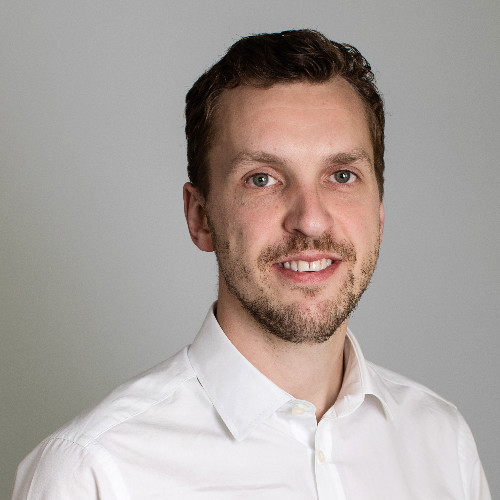 "Our partnership with Dootrix has given us access to real technological innovation that has had a tangible impact on our business. From empowering best in class operations to introducing the latest in AI and Machine Learning, the work and outcomes our partnership has produced is integral to our success."
Ronan Clancy
ASSOCIATE DIRECTOR FOR CLANCY DOCWRA
Transferable Benefits
Our work has empowered positive change and improve the way in which jobs and teams are being managed across the Country.
We know that many industries could reap the benefits of enabling operational excellence with the features of this app getting the best from their people and processes.