Context
How do you modernise an existing web application to handle massive growth, global adoption and complex data sovereignty issues?
Many existing applications are monolithic and difficult to scale. 'Lift and shift' is often the first step when migrating them to the cloud, but to take full advantage of the hyper-scale cloud, a process of application modernisation is required.

Client Background
Care Friends are revolutionising the social care sector by enabling care providers to hire and retain high-performing workers with their hugely popular mobile app and web based back-end.
Their innovative employee led referrals approach has increased employee engagement, reduced interview no-show rates from 50% to under 10%, and slashed the amount care providers pay for internet job boards.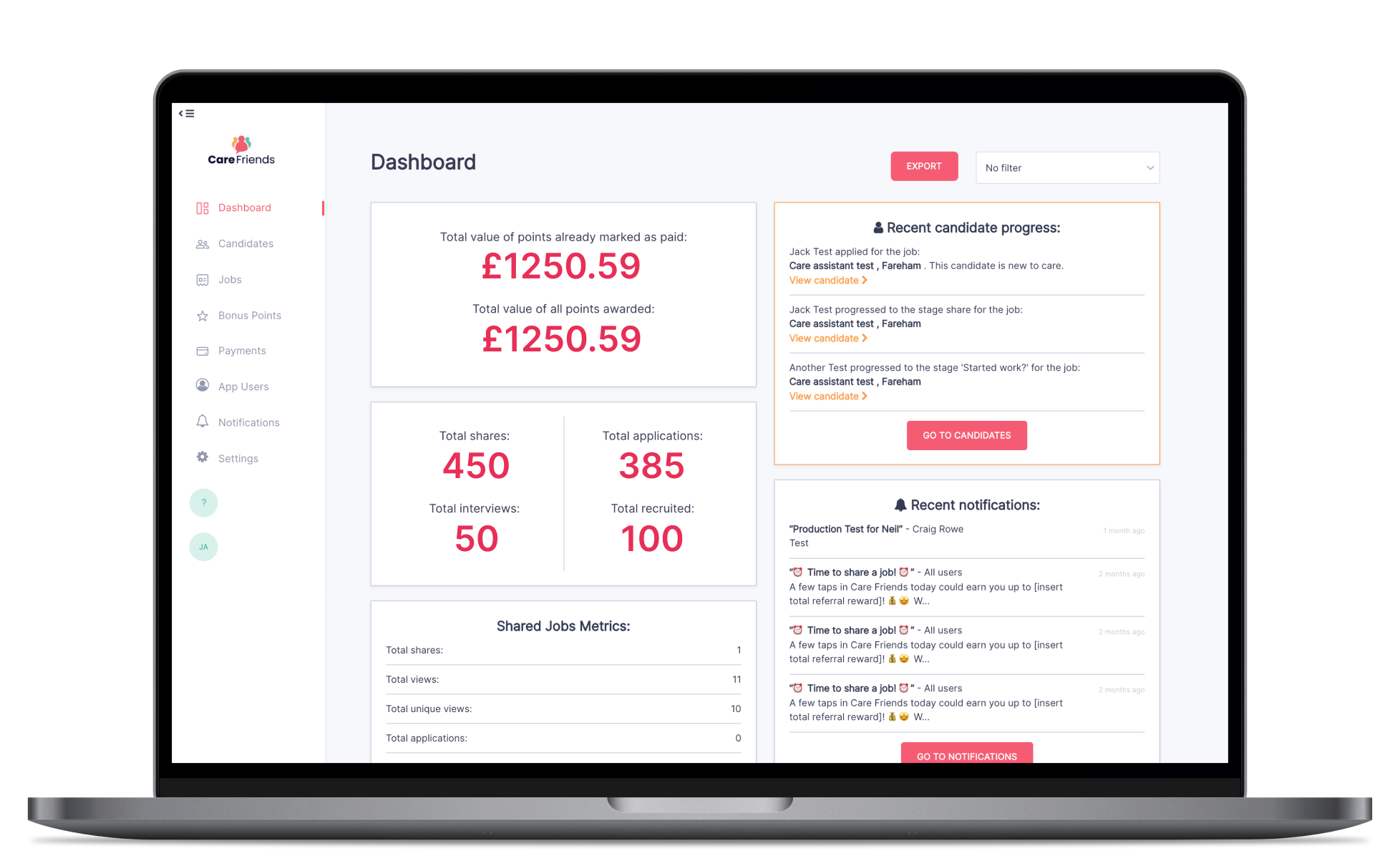 Problem
Care Friends were expanding their global footprint. As part of a move into Australia, they needed to address the problem of their now struggling infrastructure.
Their existing web application was monolithic, sitting in an on-prem data centre and hosted on a single virtual machine. The team had a growing list of concerns over its architecture as it was experiencing issues with reliability, speed, memory and bandwidth.
As the expansion to Australia was nearing concerns were multiplying;
How can we maintain performance while serving two different continents?
How can we ensure data sovereignty for our Australian customers? (Australian data needs to reside in Australia and cannot be combined with existing data in the UK)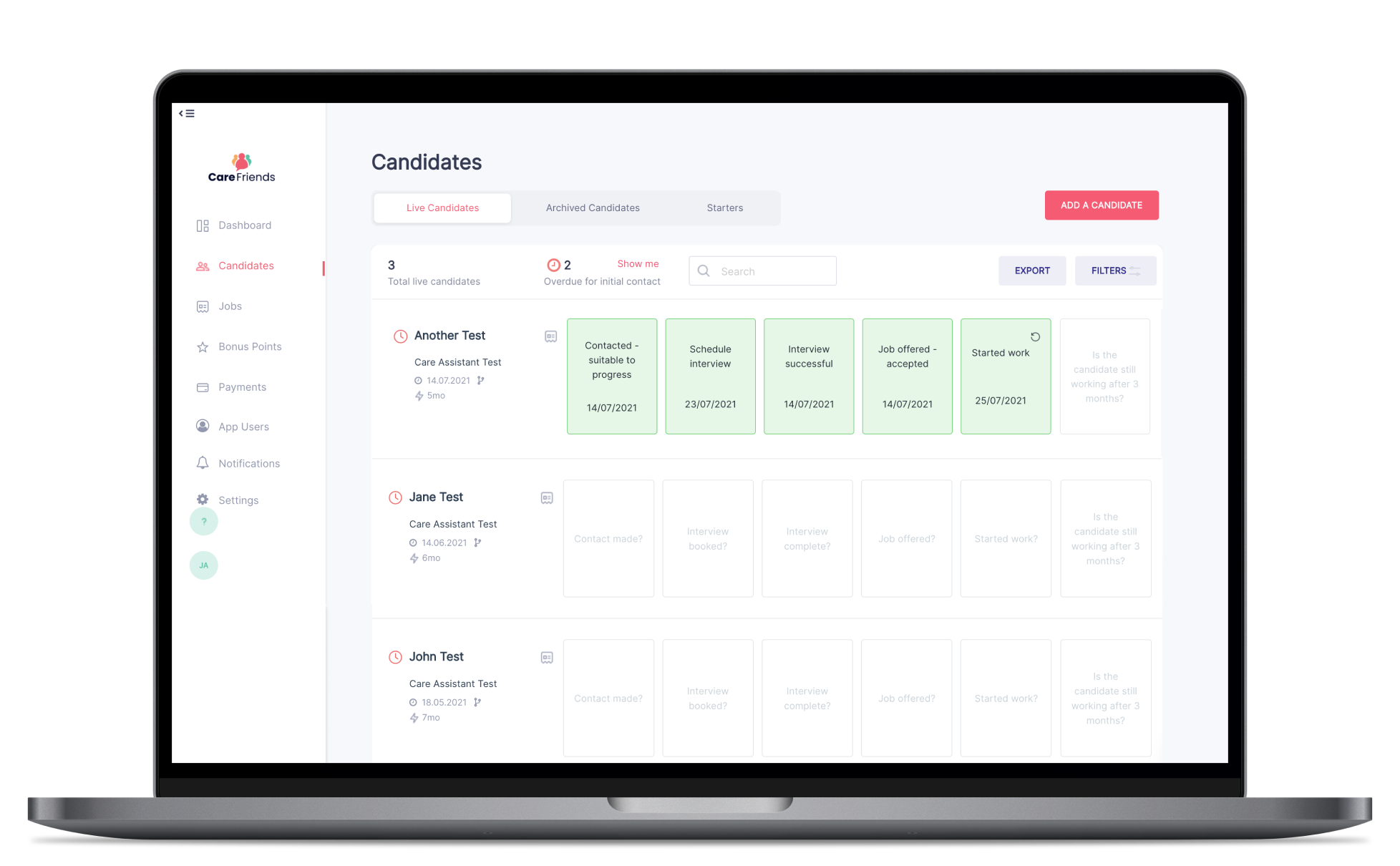 Solution
Care Friends approached Dootrix, we completed an initial Cloud Migration Application Assessment to analyse the existing application's architecture and associated infrastructure. This assessment allowed us to propose a migration path to a new, scalable, architecture built on cloud-native services.
The proposals included moving the core web application to Azure App Service, making use of zone redundant storage, and allowing for horizontal scaling of the application. The database would be migrated to a hyper-scale database service, leveraging automatic backups and high availability DTUs. Azure's SLA guarantee of 99.99% up-time and infrastructure templates would allow for the rapid deployment of a dedicated sovereign data store in Microsoft's Australian data centres.
Care Friends embraced the modernisation plan with Dootrix migrating the infrastructure from virtual machines to a cloud-native approach using Microsoft Azure.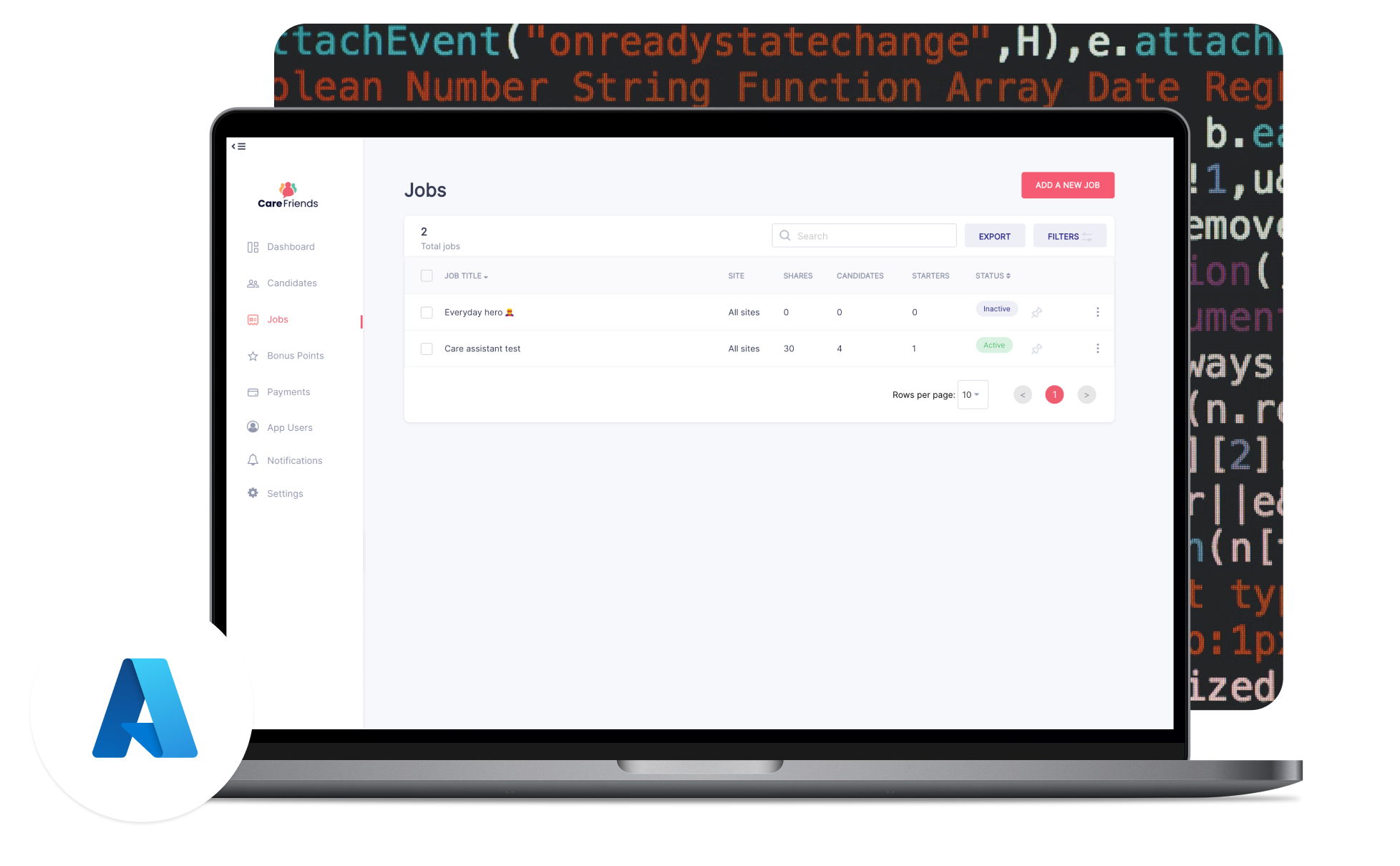 Outcome
An Azure based infrastructure is enabling Care Friends to transform social care recruitment in more regions, with changes already happening in Australia and the UK.
Through careful use of Azure, discrete infrastructure services can now be independently monitored and scaled to meet demand, ensuring reliable performance for the growing subscriber base.
Data sovereignty compliance has been achieved through a new service-oriented cloud architecture. It's combined with Azure's global footprint and templated deployment patterns to allow Care Friends to begin helping Australia's over half a million social workers find opportunities in the sector.
From Cornwall, where it all began, to Australia, Care Friends are now supplying more high-quality candidates for social care providers.
Transferable Benefits
By challenging, learning and advising, we have helped Care Friends to modernise an existing web application. Through a migration to Azure as well as modernising using Azure services and microservices, they are able to scale internationally with a compliant approach. Legacy applications of all sizes can be enhanced with a program of application modernisation and migration.
Do you have an application that could be delivering better ROI for your business? Dootrix has the expertise and experience to help you to maximise the benefits.